Skip to Content
History of Ahwatukee
Casa de Sueños – House of Your Dreams
Dr. and Mrs. W. V. B. Ames, the original owners of the 2,000+ acres that comprise Ahwatukee, called it "Casa de Sueños". After building an elaborate home, Dr. and Mrs. Ames were not able to fully enjoy living their dream as they both passed away within the first year.
The property was then willed to St. Luke's Hospital. In 1935 Miss Helen Brinton from Dixon, Illinois, purchased the land from St. Luke's and changed the name from "Casa de Sueños" to "Ahwatukee", which is the Crow Indian language's translation for "House of your Dreams".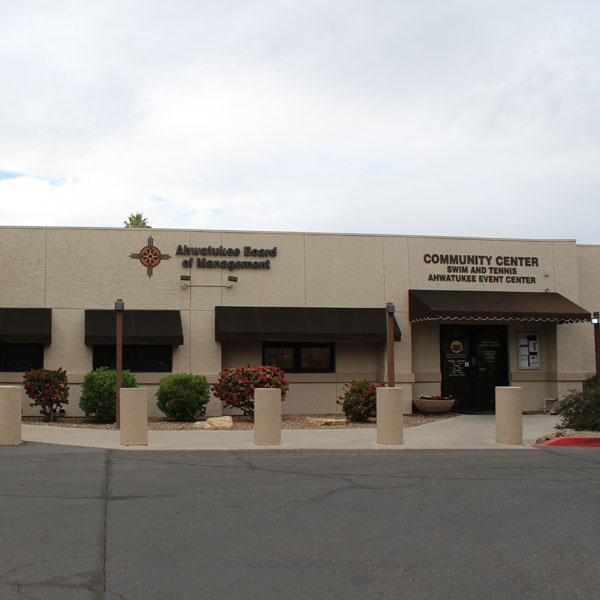 How Ahwatukee Was Formed
After Miss Brinton's death in 1961, the property was sold to a land syndicate. Ownership changed several times until 1971 when Presley Development Company purchased it and began building one of the first master-planned communities in Arizona. As a result, the Ahwatukee Board of Management (ABM) homeowner association was born.
The ABM's Articles of Incorporation provided that when 90% of the lots sold, control of the Association would be turned over to the homeowners, becoming a self-managed community association. Thus, in April 1988 the first nine-member Board of Directors was elected by the homeowners.
Present Day
With the transition complete, the Board meets regularly to make business decisions on matters that affect any large corporation. The annual assessment provides for just over 50% of the ABM's annual operating budget. The balance of the budget is comprised of administrative fees and user fees from the facilities. Ahwatukee's common areas include approximately 106 acres of greenbelt and desert channels requiring regular maintenance and upkeep for proper drainage and safety for homeowners. Our Community Center, private community park, RV Storage Park, swimming pool, tennis courts, community garden, and basketball courts also require full-time attention and business decisions. The ABM office and management staff oversee all amenities as well as processing all home sales transactions, performing CC&R enforcement, accounting, and legal matters.